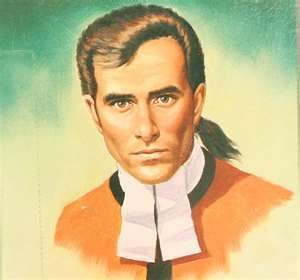 (This Post was first published as a note on Facebook on March 26, 2020 during the COVID 19 lockdown.)
At times like these we find our lives disrupted and some have time on their hands that tempts them to be irritable, fearful and depressed. Maybe anxious. Maybe even angry. Restless. Yet here we are nonetheless. We have today and that is all God has ever promised. Jesus said "Each day has enough trouble of it's own." How many times did Jesus say "Fear Not!" How many times does the Bible record angels and God Himself speaking those words? Paul said "Perfect love casts out all fear" Do we love God or not? If not, why not? If so, how can we perfect that love which casts out fear? 
We can't even know who we really are without doing what it takes to know Him more. We are created in His image and so we can't know ourselves without knowing Him. How can we be conformed to the image of His son if we have no idea what His Son is like or what He has told us to do and be? We have heard that He loves us and He does. The Bible tells us so. :) But how can we know Him if we don't spend time with him? How can we love Him if we have been avoiding Him? What happened? Did He ask you to do something that you refused to do? Did you stumble and fall and became ashamed to look at Him? Now you have time to talk to Him about it. The world has stopped and you find yourself alone with Him. 
As I am here in my office alone, I think about the sudden changes we are all experiencing. Our normal patterns of life have turned on a dime. So, what do we do? Well, what can I do now that I have known I should do more of, but just haven't made time for because of the "cares of this world." 
How can we redeem the down time? Do we hear that still small voice saying "Come away My Beloved?" Is fear drowning out that voice or are you trying to drown it out with the news or Netflix or a good Fantasy Book? None of these things are on the "evil" list, but if you are using them to delay that encounter you know you need to have, then you are hurting Him with your cold shoulder. Put down whatever it is for a moment and Listen again. There it is. That soft whisper. You are loved. His perfect love can fill you up with a trust that will make fear powerless. Faith is really trust, or to entrust. Trust and fear don't mix well. 
Here from page 777 in my Revival Study Bible is something that touched my heart today. 
My soul longs, even faints for the courts of the Lord Ps 84:2 
David Brainerd wrote: I long for God, and conformity to His will, in inward holiness, ten thousand times more than for anything here below.… In the morning, I felt my soul hungering and thirsting after righteousness. In the forenoon, while looking on the sacramental elements, and thinking that Jesus Christ would soon be "set forth crucified before me," my soul was filled with light and love, so that I was almost in an ecstasy; my body was so weak I could hardly stand. I felt at the same time an exceeding tenderness and most fervent love towards all mankind; so that my soul and all the powers of it seemed, as it were, to melt into softness and sweetness. This love and joy cast out fear, and my soul longed for perfect grace and glory. 
God doesn't want your stuff. He just wants you. That's all He's ever wanted. All of you. 
David Brainerd (1718–1747): revival intercessor, missionary, U.S.A. 
"I love to live on the brink of eternity," said this radical almost son-in-law of Jonathan Edwards, who published postmortem Brainerd's journal of sacrificial missionary ministry to the North American Indians, which remains today a classic of Christian revival devotion. Brainerd's agonized prayers and willingness to die for a people to see the love and power of God come to them in salvation has sourced much inspiration. His short but fragrant life saw real revival. RSB page xx